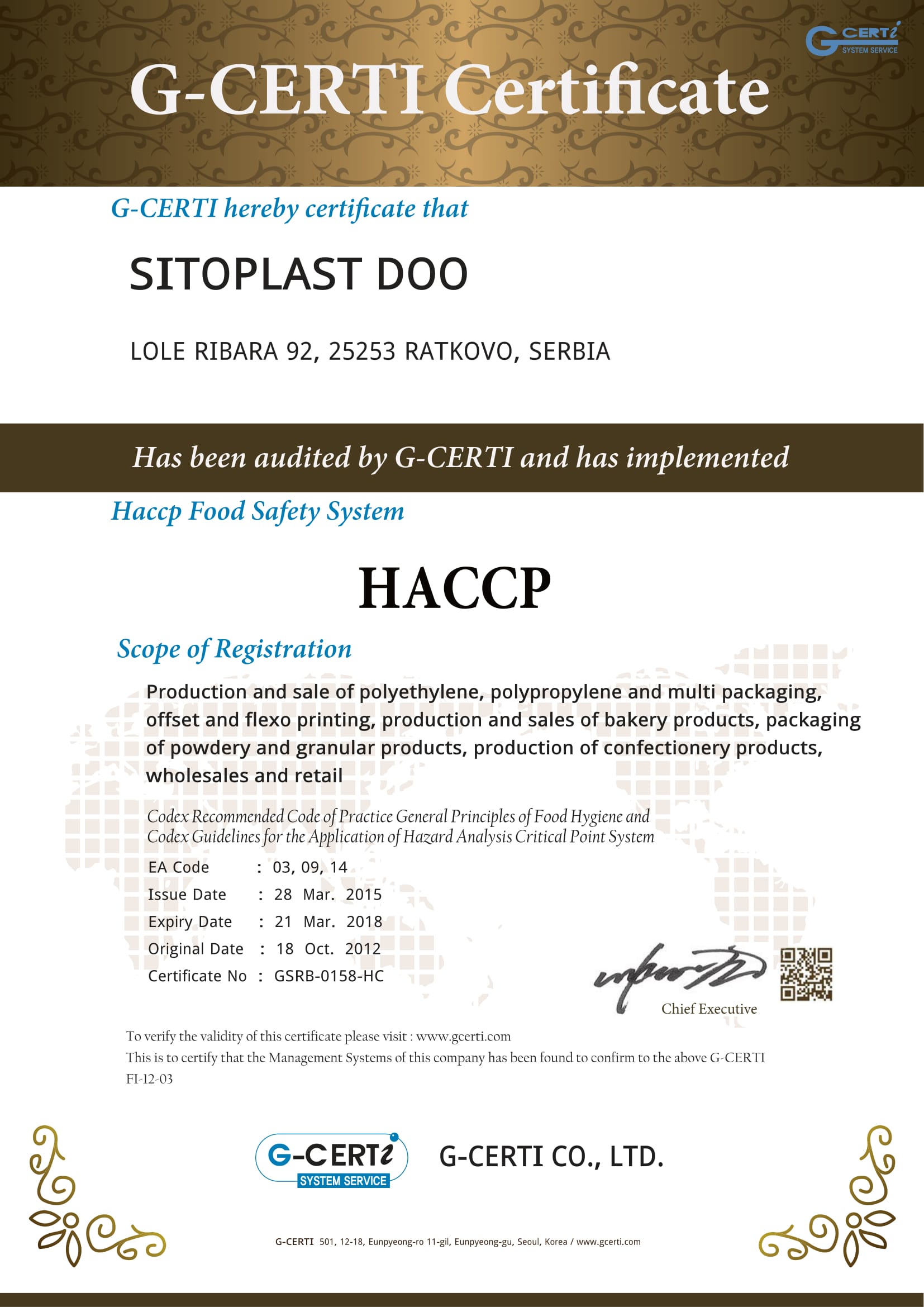 We are a company that follows the trends of standardization and quality control of our products.
In our system we manage ISO 9001 and HACCP quality standards
In addition to control in the system, we also have support at the state institute for quality control that certifies the certificate.
We will continue to keep our products safe for our customers.